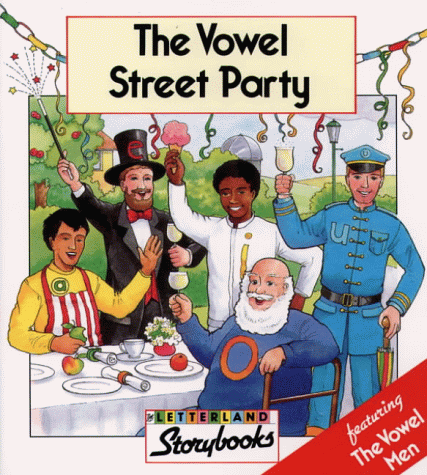 Vowel Street Party - Letterland Storybooks (Paperback)
---
Letterland Storybooks is a collection of 20 entertaining books each featuring one or more of the Letterland characters.
Children will enjoy learning more about their favourite characters in these stories which have a strong alliterative element. In The Vowel Street Party, the five Vowel families plan a street party for the Letterlanders. There are a few minor mishaps but not even the rain can spoil the party.
Ideal for reading to children or later on for children to read for themselves.
Publisher: Letterland
Author: Lyn Wendon
ISBN: 9780003032338
Pages: 22 pages
Format: Paperback
Dimensions: 16.5 x 18.6 x 0.4 cm
---
More from this collection