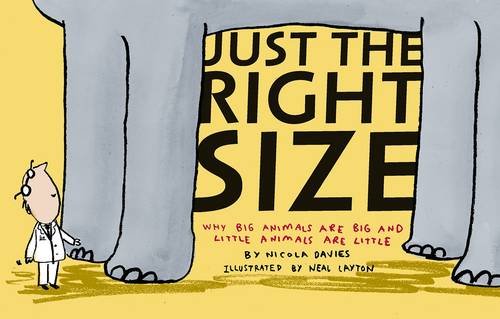 Just the Right Size - Animal Science (Hardcover)
---
Animal Science
How and why animals do the things they do!
Have you ever wondered why some animals are big, why some are wide, why some are small and others are long and thin? Find out in this brilliant information book that explains why it is that - from the very teeny-tiniest insect to the biggest big blue whale - all living creatures are just the right size...
An exciting new edition of one of the six books in zoologist Nicola Davies' fascinating Animal Science series – the best biology series ever! This informative natural history book, wittily illustrated by Neal Layton, explains all about how animals fit in to their environment and why, big, wide, small, long or thin, they are all just the right size.
Publisher:
Walker Books Ltd
Author:
Nicola Davies
ISBN:
9781406304930
Pages:
64
Format:
Hardcover
Dimensions:
150 x 245 x 10 mm
---
More from this collection