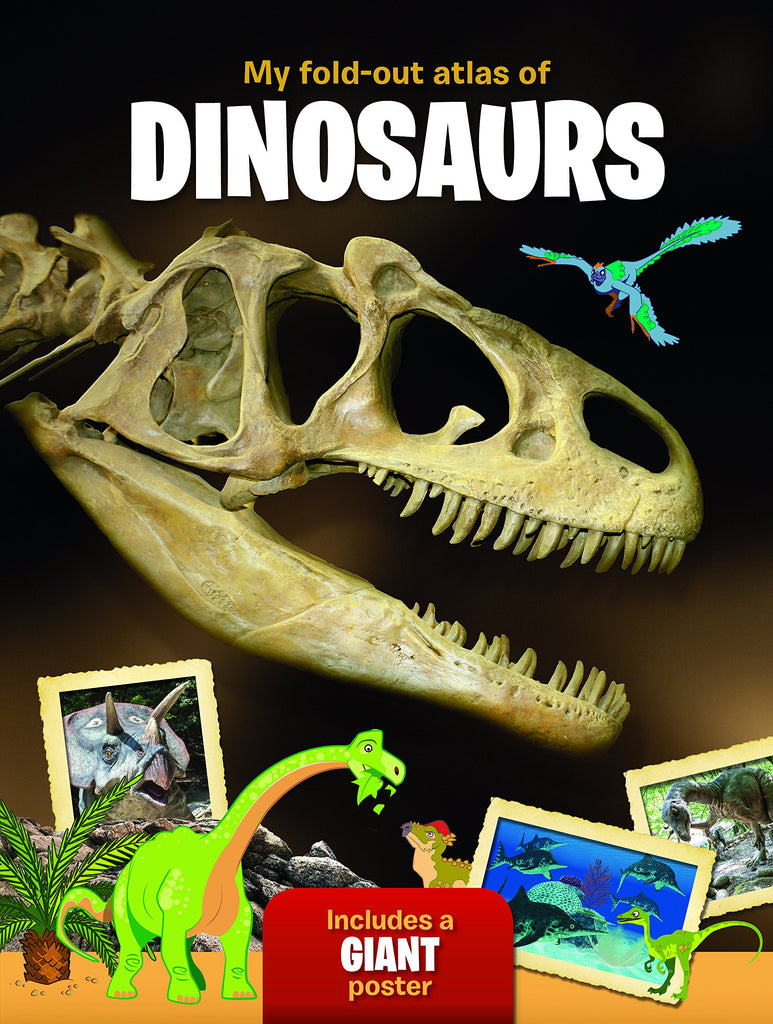 My Fold-out Atlas of Dinosaurs
---
MY FOLD-OUT ATLAS OF DINOSAURS
Many millions of years ago, dinosaurs roamed the earth. Today, they still fascinate people of all ages. Have you ever wondered what the earth looked like during Mesozoic Era? Or which dinosaur was the fastest or tallest? And why there are no more dinosaurs here today?
Discover all the answers and more in this exceptional fold-out book filled with fun and educational facts. The giant tear-out map of the dinosaurs and the six large fold-out pages will capture every child's imagination. 

WELCOME TO THE AGE OF DINOSAURS!
A one-of-a-kind book that children will never grow tired off!

Publisher: Yoyo Books
ISBN: 9789463041751
Pages: 40
Format: Hardcover
Dimensions: 288 x 217 x 26mm
---
More from this collection