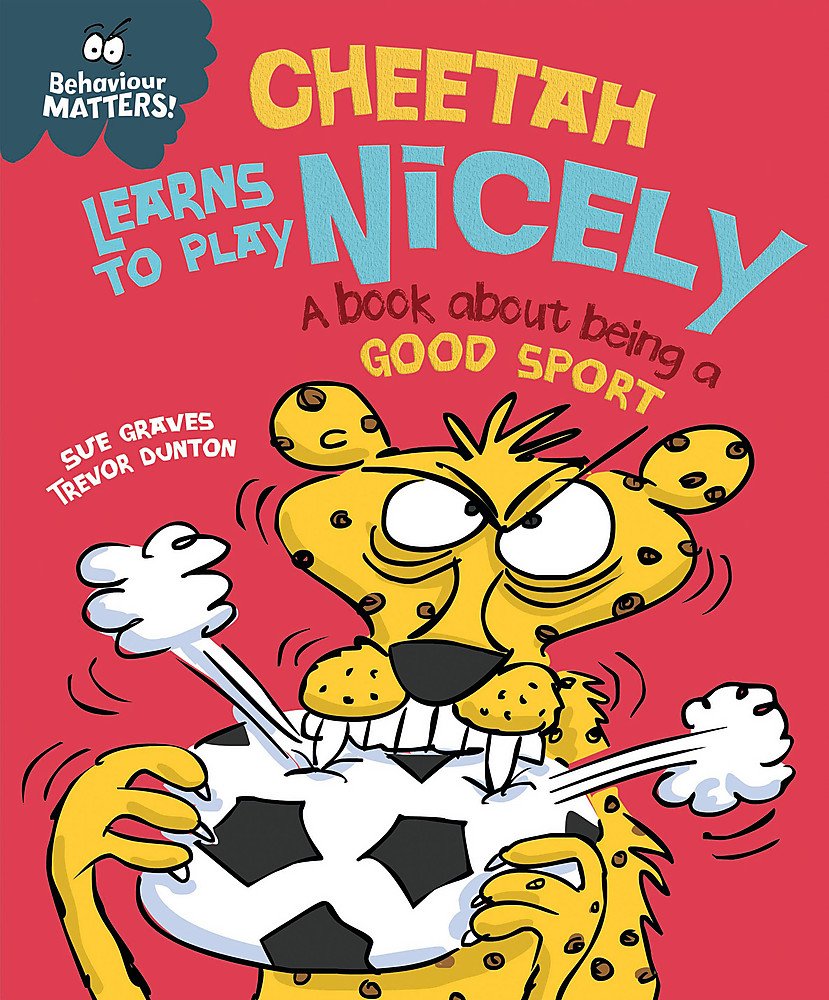 Behaviour Matters! : Cheetah Learns To Play Nicely
---
Cheetah Learns To Play Nicely - A book about being a good sport
This funny, charming story is the perfect way to introduce young children to what fair play is, and help them understand the importance of being a good sport. Also included are suggestions for activities and ideas to talk through together to help children fully understand how their behaviour can impact on others.
Cheetah always wants to win - no matter what it takes. But when his friends no longer want to play with him, he decides to look at his behaviour and start playing more nicely.
The Behaviour Matters series of picture books provide a gentle means of discussing emotions, boosting self-esteem and reinforcing good behaviour. Supports the Personal, Social and Emotional Development Area of Learning in the Early Years Foundation Stage, and is also suitable for use with children in KS1 and can be used to discuss values. Suitable for children under 5.
Publisher:
Franklin Watts Ltd
Author:
Sue Graves 
ISBN:
9781445158723
Pages:
32
Format:
Paperback
Dimensions:
24 x 20 x 4 cm
---
More from this collection