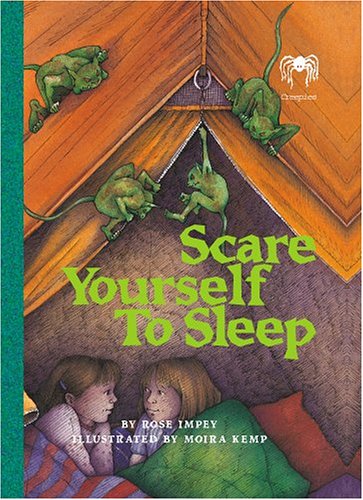 Creepies : Scare Yourself To Sleep
---
Four scary tales children will love!
The Creepies series shines a light on those dark corners for every child who has wondered if there is something lurking there. Filled with illustrations that encourage a child's imagination, these unique, "personal-sized" books are sure to entertain even the most reluctant reader. Sometimes things are not what they seem, so bring a flashlight and dive into the scary world of Creepies.
Scare Yourself to Sleep – Camping in the backyard under the trees is great fun. But as darkness closes in and flashlights click on, a contest of out-scaring each other makes falling asleep a nightmare!
Publisher: Mathew Price Ltd
Author: Rose Impey
ISBN: 9781842482117
Pages: 48
Format: Paperback
Dimensions: 14.7 x 21.4 x 0.7 cm
---
More from this collection