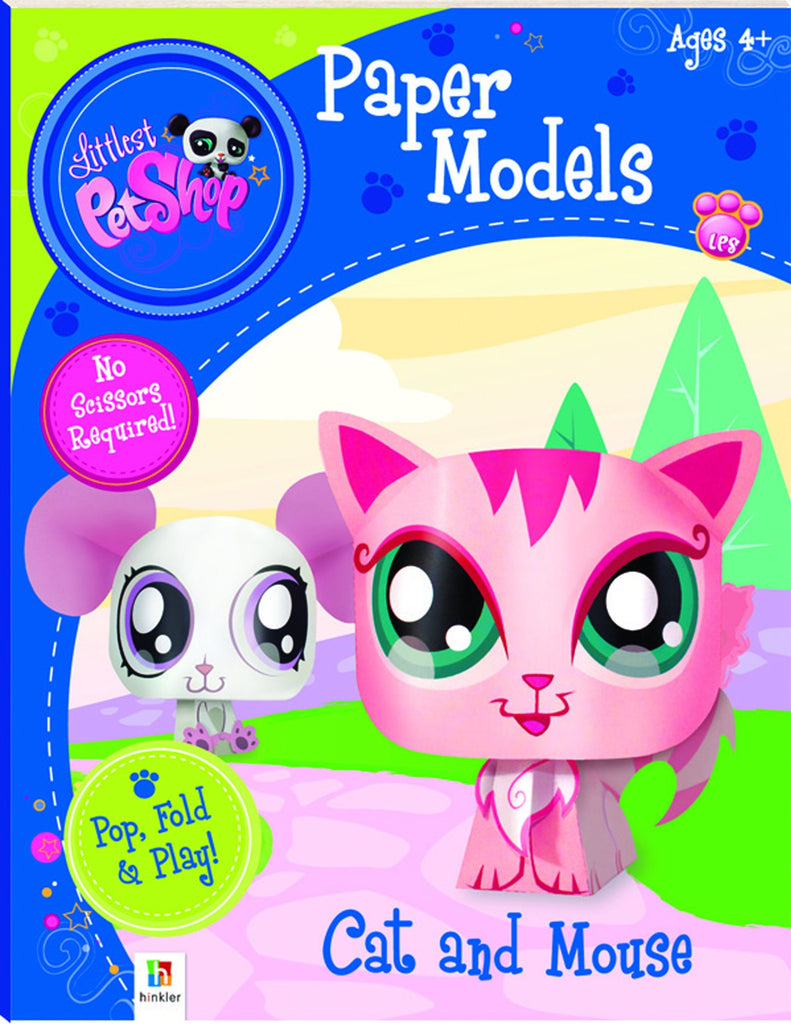 Littlest Pet Shop Paper Models Cat And Mouse
---
Construct your own baby animals with Littlest Pet Shop Paper Models.
With ready-to-pop-out pieces, step-by-step instructions, and clear diagrams showing how to put the models together, your Littlest Pet Shop animals will be ready to play with in no time. The brightly colored, collectible paper models will provide hours of fun and imaginative play. Best of all, kids can own their pets without having to feed or clean up after them. Finished pets vary in size from four to seven inches tall.
From the popular toy series, the Cat and Mouse characters will amuse children as they build and play with these colorful paper models and invent stories for the animals. Ages 4-up.
Publisher:
Hinkler Books
ISBN:
9781741857436
Pages:
24
Format:
Paperback
Dimensions:
0.2 x 8.5 x 11 inches
---
More from this collection