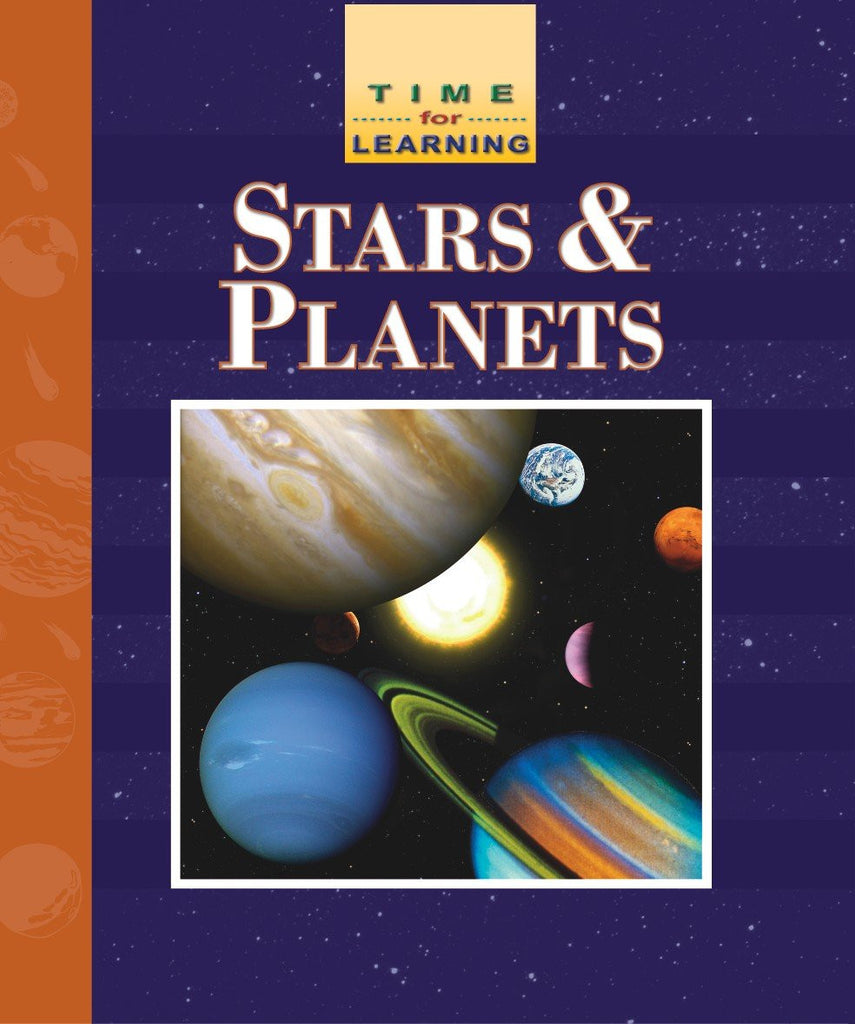 Time For Learning Stars & Planets
---
What are the planets in our solar system like? Is there life on other planets? How many galaxies are there in the universe? Scientists haven't found the answers to all our questions, but the journey to discover the answers is chronicled in Time for Learning: Stars & Planets. The book is recommended for children ages 8 and older who are curious about the universe, and it also can hold the attention of adults.

Time for Learning: Stars & Planets is more than a traditional book—it also includes pull tabs, mini books, fold-outs, a glow-in-the-dark poster, and information wheels. Rocket into space with amazing photos from NASA. Learn about planets, stars, the sun, comets, and asteroids. Here is a closer look at the book:
Astronomy. Presents the history of man's fascination with his place in the universe.
All About Stars. Discusses ancient theories, Albert Einstein's explanation of energy and matter, and more.
Our Sun. Discusses the most important star in mankind's sky. What does the sun mean for us? What are its curiosities?
Our Planetary Family. A detailed look at the other planets that encircle our sun.
Additional chapters that present information on other objects in the solar system, galaxies, the Milky Way, and space exploration.
Publisher:
Publications International
Author:
Rick Morris
ISBN:
9781412711357
Pages:
96
Format:
Spiral-bound
Dimensions:
9 x 0.8 x 10.2 inches
---
More from this collection