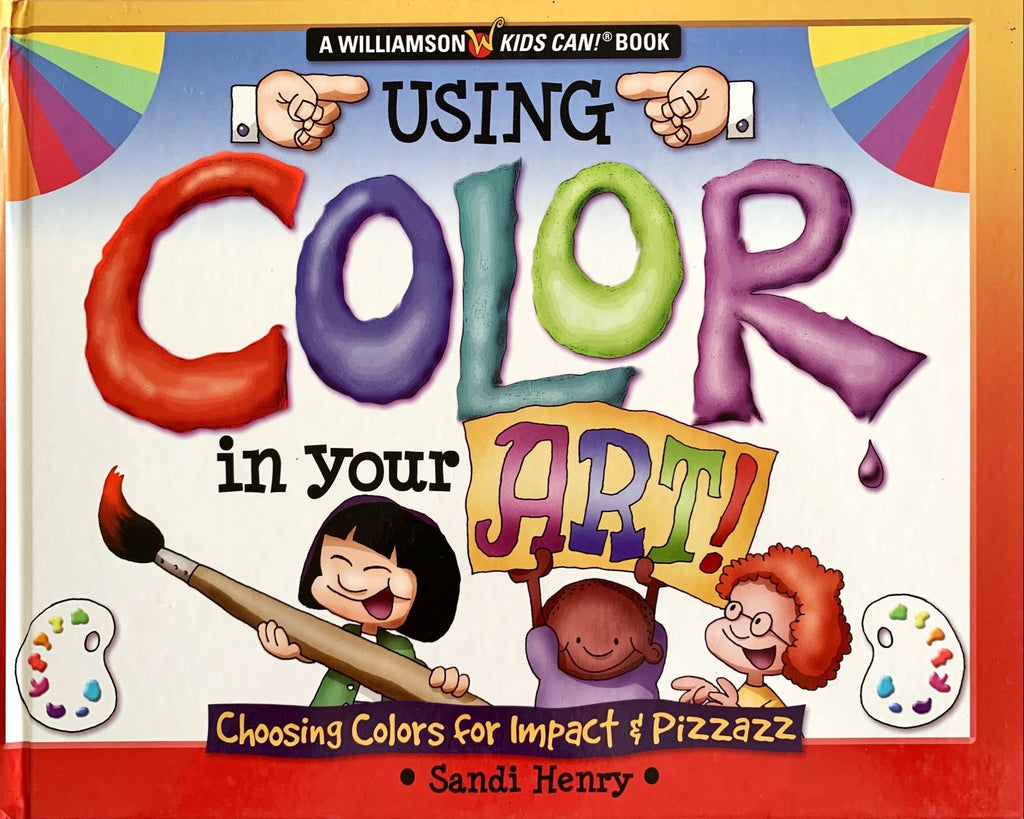 ---
Using Color In Your Art!
Choosing Colors for Impact & Pizzazz
You know what it's like when you try to explain something and you just can't find the right words?
Discovering how to use color in your art is like finding the perfect words to express yourself!
Recognize

when a bold bright primary color is just what you need, or where a softer intermediate color would be a better choice.

Create a particular mood or feeling

by using warm colors to make your artwork pop off the page, or using cool colors that fade into the background.

Discover

why using analogous colors together creates a feeling of harmony, while complementary colors create a pleasing contrast.

Put some punch into your 3-D art

by adjusting the color values to make different shades that you can use to create shadows and depth.
Young artists illustrate each technique with their original artwork. Plus, hear, in their own words, how living artists use color to achieve certain effects, and check out how famous painters applied color techniques to their paintings.
This title is suitable for ages 9 to 12 years. Included are reproductions of other students` paintings, both children and adults as well as those of acclaimed master artists. The overall message of the book is that you don`t have to be a professional to have fun and enjoy using colour in art. 
Publisher:
Williamson Books
Author:
Sandi Henry
ISBN:
9780824967727
Pages:
128
Format:
Hardcover
Dimensions:
22.4 x 28.65 x 1.42 cm
---
More from this collection