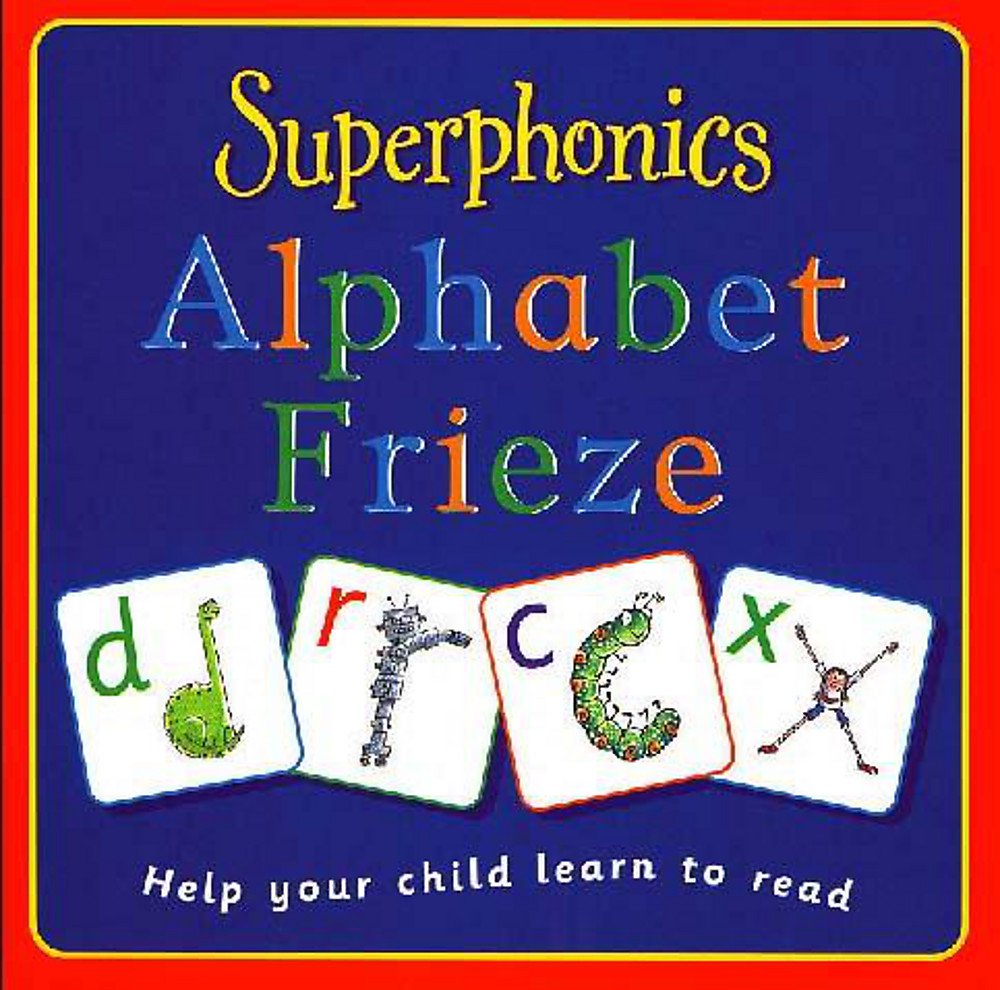 Superphonics Alphabet Frieze
---
This colourful wall frieze will help children learn the 26 letters of the alphabet, using the successful Superphonics method.
Each panel of the frieze shows a picture in the shape of a letter - a c shaped like a caterpillar or an r shaped like a robot - as well as the letter itself. This helps children make the link between the letters and the sounds they make - an important first step in learning to read.
Presented in 7 folded strips each with 4 panels and shrinkwrapped with a header.
Part of the Superphonics programme - the simplest, fastest way to teach your child to read.
Publisher:
Hodder Children's Books
Author:
Ruth Miskin
ISBN:
9780340795644
Pages:
28
Format:
Paperback
Dimensions: 
21.7 x 0.5 x 30.7 cm
---
More from this collection